When Seth Pheng began working at a medical cannabis dispensary in 2019, the longtime pharmacist noticed two things.
One was that people really were coming in for the medicine, not for the marijuana.
Two was that it was an industry crying out for standards similar to what he was used to in the traditional pharmacy business.
Three years later, he and his partners at Lebanon-based startup Control Ltd. — Patricia Smith, a former dispensary colleague, and Soph Horn, his cousin — are preparing to roll out their first product designed to bring greater precision to patients taking medical marijuana.
The company is largely self-funded. But last week, it won a $10,000 cash grant in a pitch competition operated by Ben Franklin Technology Partners of Central & Northern PA as part of a startup accelerator program.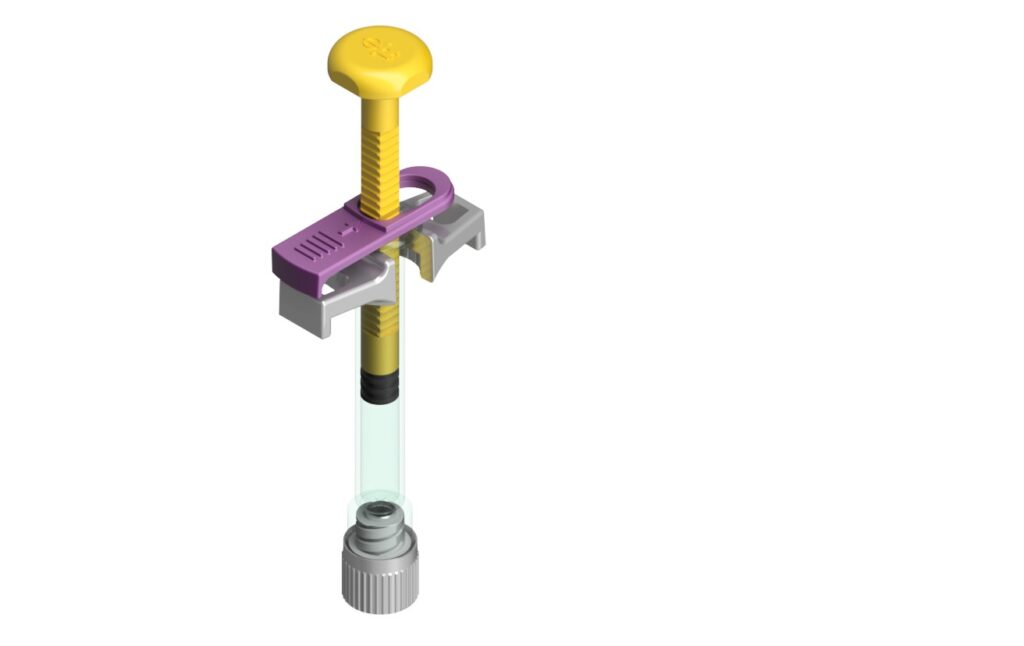 What 's the product: A device for use in taking a version of medical marijuana called Rick Simpson Oil, or RSO, a highly concentrated way of delivering the medication. It represents about 4% of the market in Pennsylvania, Pheng said.
The oil typically comes in a syringe with a plunger that patients use to push it out, maybe onto a cracker. But the standard plunger can be hard to handle and does not offer a clear guide for measurement, Pheng said.
A dispensary pharmacist might recommend that a patient start by measuring out an amount equal to a half grain of rice, a unit that can be open to interpretation, Pheng says.
"There's no general standard for that," he said
Control's patented plunger (shown above) is designed with notches to accurately measure out doses and it is easier to use for people who may be older or arthritic.
"By allowing the patient to be able to control what they're getting, they have a more predictable outcome," Horn said.
What's the market: Growers and processors of medical marijuana in Pennsylvania, as well as other states, according to Pheng.
The average midsized processor makes 50,000 to 60,000 RSO syringes per year, Pheng said. Larger companies could produce three to four times that.
Control's plunger can be incorporated into existing processes and products, Pheng added. "It's pretty much kind of a natural fit for us."
And by making RSO easier to take, the device could help to expand the market, he added.

How did they start: Pheng and Smith began batting around ideas when they worked at a dispensary in Lebanon.
They quickly recruited Horn, who has a background in mechanical engineering — and a 3D printer for making prototypes.
They founded the company in October 2020.
Pheng is president and CEO. Smith is vice president of operations. Horn is vice president for research and development.
What's next: The company is working with a manufacturing partner to outsource production of its plunger, Pheng said.
Pheng said he expects to have the final product in hand by October.
The company also is eyeing other products addressing issues in the medical marijuana market, including one for tinctures, another form of medical cannabis, he said.
Products for the recreational market are another possibility, as are products for the nascent effort to use psychadelic substances in mental health treatment.